Services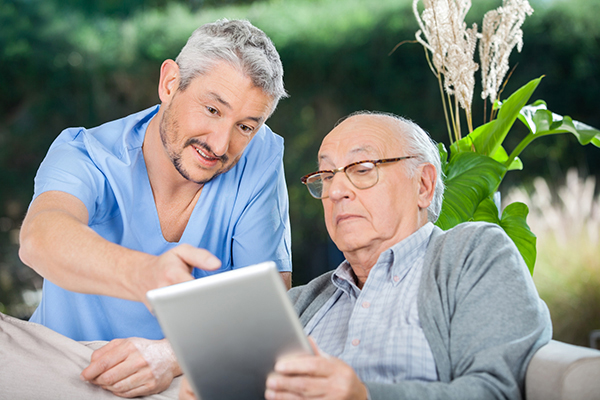 Capital Hospice and Palliative Team develop a care plan that meets each patients needs for comfort.
The Hospice Medical Director oversees the plan of care and will also make visits to re-certify the patient. The patient may choose their own attending or Medical Director as their Physician.
The Nurse completes ongoing assessments of the patient with the family, communicates with the Physician for updates and obtains any new orders as needed. The Nurse also provides continuing education and training for the family about care and symptom management.
Home Health Aide, also known as A Certified Nurse Assistant provides personal and care for the patient as directed by the Nurse managing the patient's care. The home health Aide will make regular visits to the patient and family an provide help as need for bathing, dressing, eating and other personal care needs. The home health Aide will also check the patient's vital signs and report immediately any significant changes in the patient's condition to the managing Nurse.
Social Worker will make visits and assist the patient and family in accessing community services and will provide information about advanced directives. The Social Worker will also provide education and support to the family.
Chaplain will help the family manage spiritual issues and can contact a patient's own Minister. The Chaplain also offers prayer and scripture readings to the patient and family as requested.
Physical, Occupational and Speech Therapists are available per the plan of care.
Music Therapists offer services are designed for comfort and relaxation with opportunities for a life review.
Bereavement Counselor can offer support and preparation for rituals and follow up with the family after death of a patient.
Volunteers assist with office duties and may do visits with patients per the family wishes to offer companionship and respite care for the caregivers.